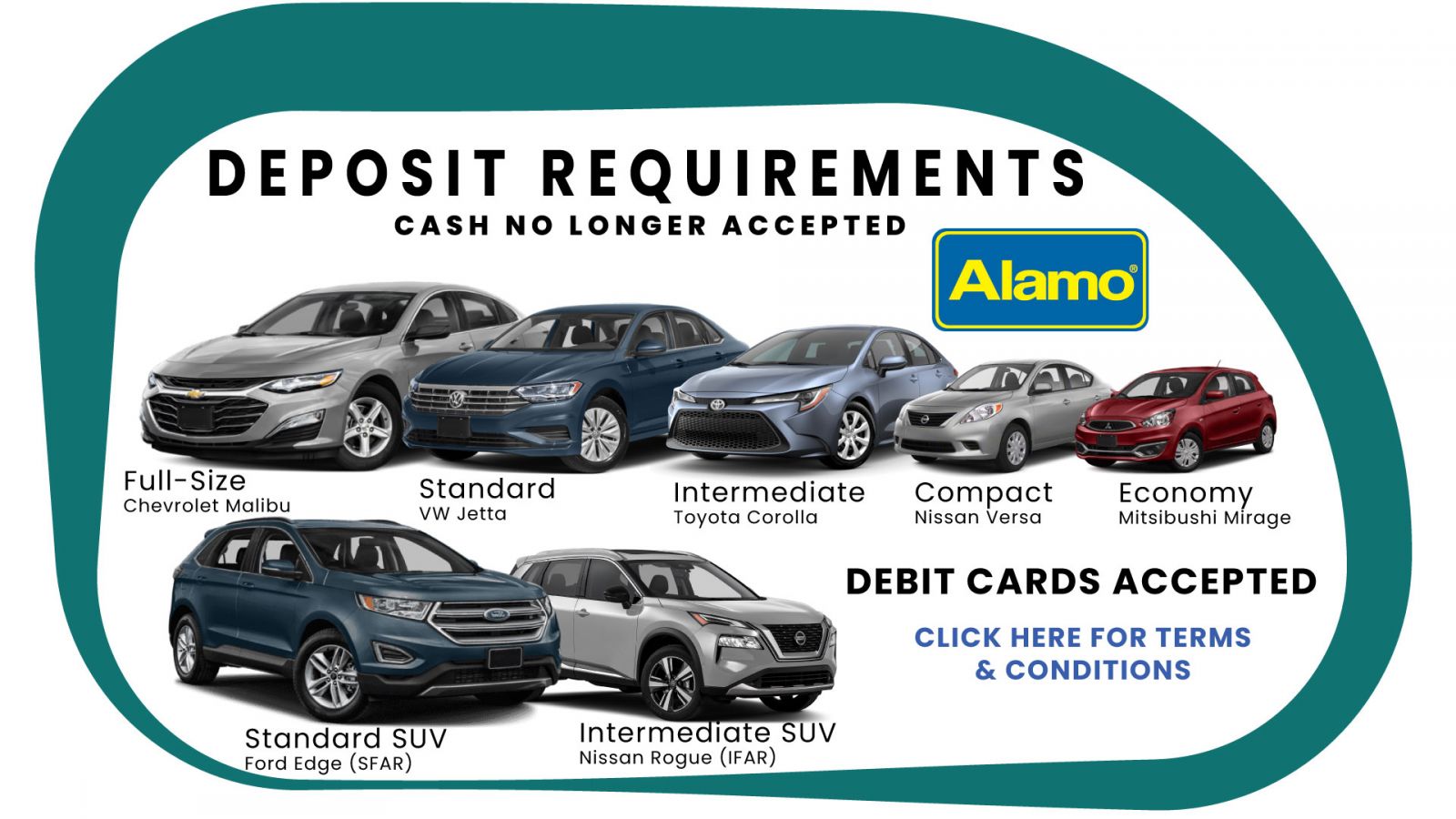 Cash NO longer accepted !!! -
Our Car Rental Partners will NO longer accept cash deposits at time of rental.
DEBIT CARD WILL BE ACCEPTED WITH THE FOLLOWING CONDITIONS:
DEBIT CARD and Credit Card must be in the name of the renter
Prepaid Voucher / Reservation
Roundtrip AIR/SEA Ticket matching the same dates of the car rental reservation
Available balance of $150 plus any additional items accepted at time of rental.
Debit Card are only accepted for the rental of there car classes:
IFAR - Intermediate SUV

SFAR - Standard SUV
ALL OTHER CAR CLASSES WILL REQUIRE A CUSTOMER TO PRESENT A CREDIT CARD
To qualify for the rates offered in this platform, renter must present valid Caribbean Driver's License and a NON-US Passport
NO PREPAID CREDIT OR DEBIT CARDS ACCEPTED